Klondike Derby Camping Trip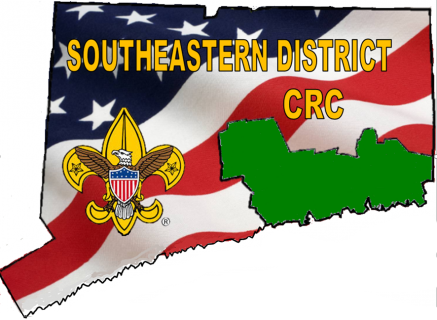 Friday, February 3 -
Sunday, February 5, 2023
J N Webster Scout Reservation
Ashford, Connecticut
Event Description
On 2/3/23, the Council cancelled this event due to forecast high winds (up to 40 MPH) that placed power and water to the camp at risk.
On 1/31/23, the Council changed this to a day event because of a cold snap that at the time was forecast to have the overnight temperature drop to -8°F Friday night. Troop 54 will still participate in the Klondike, and we will have a separate campout later in the month.
Troop 54 returns to J N Webster Scout Reservation to participate in a Klondike Derby hosted by the Connecticut Rivers Council. Our last visit to this camp was in 2021 for summer camp. Our site will be assigned upon arrival.
The Klondike takes place during the day on Saturday. A Klonikde Derby is a winter camporee (multiple troops) in which each patrol travels between stations (called events at this Klondike) with a sled. Each patrol will need to demonstrate leadership, scout skills, and teamwork. Prizes will be awarded to the top three patrols with the highest combined scores for all events. There will also be a sled race. Patrols can have 6-10 scouts. Events are designed so that all patrol members can participate and contribute.
For details on the Klondike event, see the Klondike Derby Events and the Schedule.
This trip is open to Scouts BSA members.
Registration
Packing
Dress warmly and bring any stuff in a day pack. Specific items to bring:
Water bottles (2)
Full uniform (as for just about any event) - wear this.
Day pack
Food - The Troop will provide the Scouts lunch, and the event will provide the dinner. Participants bring your own drinks and food for snacks.
Proper clothing for cold weather. Wear boots (preferably waterproof winter boots), warm gloves, thermals, a warm hat (e.g., knit hat). See our Cold Weather Clothing page. Snow pants are recommended.
Travel
We will meet at the Epworth United Methodist Church parking lot at 7:00 AM on Saturday where we will pack personal gear and the Klondike sled into the trailer. Only the participating adults will drive to the camp.
Travel from Epworth United Methodist Church to the camp takes about 55 minutes.
Scouts should be picked up at the church at approximately 7:30 PM opn Saturday. We will call family members as our timing becomes more clear.

Page updated 2/3/23
J. Froimson