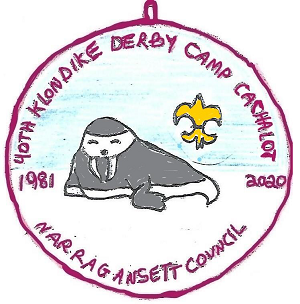 Event Description
Troop 54 will participate in the Klondike Derby at Cachalot, located at Cachalot Scout Reservation, which we last visited in November 2018. This event is run by Narragansett Council.
A Klondike Derby is a Scouts BSA winter skill and camping event. Each patrol will pull a sled, loaded with personal and patrol equipment. The Scouts will journey across the snow (if there is any), stopping at different activity stations. At these stations, they will be tested on their Scouting knowledge, team work, and problem solving skills, competing against other patrols. One activity is a sled race. Depending on weather conditions, this can be on snow, ice (on a frozen lake) dirt or mud. Remember - a Scout is Prepared.
Event Packet - for the Klondike Derby. This comprehensive document covers the event in only 52 pages (the longest event packet of any event we have participated in). Our Scouts have new skills to learn for this.
We will be tent camping at a site to be determined later.
This trip is open to Scouts BSA members.
Registration
Packing
Each patrol should plan two breakfasts, one lunch (to make at a station) and one dinner for themselves.
See our Personal Camping Gear page for a check list and descriptions of most of the items needed. Personal gear can be packed in a backpack, zipper bag or tub as we will be not be hiking a significant distance with the gear. See our Cold Weather Clothing page for information on how to dress in really cold weather. Specific items to bring:
Full uniform (as for just about any event) - wear this.
Water bottle
Day pack (to keep your stuff together in the sled)
Any snacks you want
A spare outfit to keep in the sled.
Travel
Meet at the Epworth United Methodist Church parking lot at 6:00 PM Friday for departure by 6:30 PM.
Travel from the church to Cachalot SR is about 1-1/2 hours.
We estimate departure from the camp at 10:00 AM and a return to the church at about 11:30 AM on Sunday.