Cachalot Scout Reservation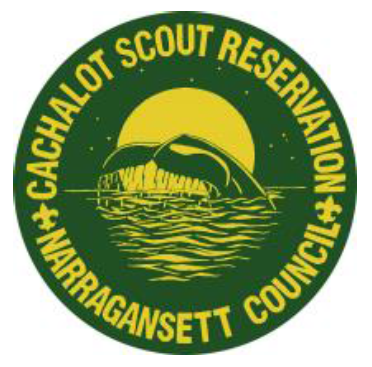 Cachalot Scout Reservation was an 880 acre Boy Scout camp with two ponds: Five Mile Pond and Little Five Mile Pond. It is located in South Carver, Massachusetts, adjacent to Myles Standish State Forest. The camp was owned by the Narragansett Council and was used for Boy Scout summer camp until 2017. It was part of the Moby Dick Council until its 2002 merger with the Narragansett Council.
On or before August 9, 2021, the Narragansett Council announced that it would sell the camp and cease using it, in order to generate some of the funds it was to contribute to a survivor's compensation trust for the National BSA. On May 5, 2022, the Council announced that the property had been sold to Commonwealth of Massachusetts and that the Narragansett Council will end its use of Camp Cachalot as a Scout camp on May 31, 2022.
The Camp Cachalot Alumni Association has a great history of the camp on its website.
Camp Info
Location
The address for Cachalot Scout Reservation is:
Fivemile Pond Road Plymouth, MA
Camp entrance: 41.8179, -70.65573
Troop 54 at Cachalot SR
Page updated 10/16/22
J. Froimson