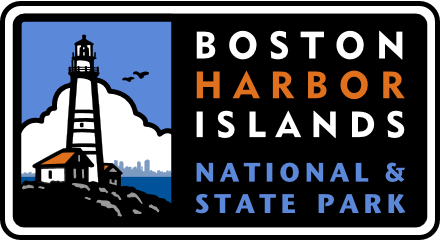 Saturday, August 26 -
Sunday, August 27, 2023
Boston Harbor Islands
Hull, Massachusetts
Event Description
Troop 54 returns to the Boston Harbor Islands; our last trip there was in August 2019. We will take a ferry operated by Boston Harbor City Cruises from Hingham Shipyard in Hingham to Peddocks Island in Hull (in Boston Harbor). We will camp at the campground on the island for one night. This park system is still suffering the effects of having been shut down during the COVID-19 pandemic, so ferry service is very limited, and camping is available on only one island this year.
Trip planning meeting - Participants should attend this meeting on Tuesday, August 22, 7:00-8:30 PM.
This trip is open to Scouts BSA members and Webelos/Arrow of Light Scouts with their leaders. We are limited to a total of 12 participants on this trip due to ferry capacity limitations. Registration will be first come first served.
Fresh water and flush toilets are available on this island.
Registration
Packing
Pack as though we are backpacking. The only thing we will bring other than our backpacks is a wagon with large water containers.
Use our Backwoods Camping List to ensure you pack the needed items and see our Personal Camping Gear page for descriptions of most of the items needed and for how to use the checklist. You will pack your stuff in either an external frame or internal frame backpack (the big kind). Specific items to bring:
Water bottles (2)
Full uniform (as for just about any event) - wear this.
Food - Each patrol should plan to provide 1 breakfast, 2 lunches and 1 dinner. Participants bring your own drinks and food for snacks.
Travel
Saturday:
Meet at the Epworth United Methodist Church parking lot at 8:30 AM Saturday for departure by 9:00 AM.
Travel to the terminal is approximately 1 hr 30 minutes. We have to go to the park office, get parking passes and take those to our cars.
Depart Hingham on the 10:30 AM ferry. (Hingham to Peddocks).
Arrive at Peddocks Island at 11:05 AM.
Sunday:
Depart Peddocks Island on the 12:45 PM ferry.
Arrive at Hingham at 1:20 PM.
Estimated return to the church is 3:00 PM Sunday.