James Cleary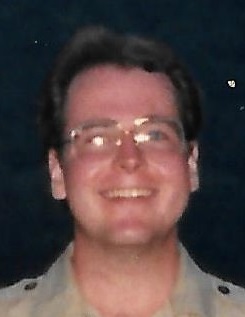 Jim Cleary at Treasure Valley for summer camp (1987).
James G. Cleary (he goes by "Jim") was an Assistant Scoutmaster in Troop 54 from the time he turned 18 in June 1982 until 2004 and again from 2008 until approximately July 2009.
As a youth, Mr. Cleary was a Scout in Troop 54, where he was Assistant Senior Patrol Leader, beginning in October 1980. He achieved the rank of Eagle Scout (November 1981) and then earned the Bronze Palm (January 1982), Gold Palm (April 1982) and Silver Palm (June 1982).
For some period, Mr. Cleary also served as Cubmaster of Pack 54 (the unit that later became Pack 84).
Mr. Cleary left Troop 54 to join Troop 91 when his son, Bryan, transferred there after spending a provisional week at summer camp with Troop 91 in the Summer of 2009.
Mr. Cleary is employed by National Grid.
Page updated 8/31/17
J. Froimson