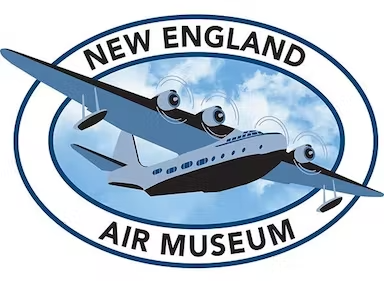 Troop 54 headed to Ashford, Connecticut to camp at J N Webster Scout Reservation for our fourth time camping there. We were in Site 5B (Wequpaug), which is near the main parking lot. This site had a hard shelter with a concrete pad that was just right for a cooking and eating area (no standing in mud). We were able to drop the trailer in the site, minimizing the carrying of gear. We arrived after dark on Friday and after a brief reconnaissance found the site (there was no signage to designate the sites).
We had 6 youth and 4 adult participants on this trip.
There was another troop in camp at a cabin in sight of our camp site. A Cub Scout Pack held a Pinewood Derby in the Dining Hall.
During the day on Saturday, we traveled to the New England Air Museum in Windsor Locks, Connecticut, on the edge of Bradley International Airport. The museum has a great collection of carefully restored aircraft, including a lot of helicopters. It had evolved considerably since our 2017 visit to add some new exhibits and to clear a space for the events it now frequently hosts. The Scouts most enjoyed the aircraft they were allowed to climb into and the Flight Simulator stations. Signage detailed historical facts and technology innovations related to each aircraft. A Sikorsky CH-54 Sky Crane was set up so that visitors could view a video about the craft from inside a troop carrying container. The largest artifact on display is a B-29 bomber. We made our lunches with lightweight stoves in the parking lot.
At the campsite, there was a variety of cooking. Mr. MacNeal made Mediterranean Chicken & Sausage Couscous Pot for dinner and breakfast burritos for Sunday breakfast. The Scouts kept it simpler with macaroni and cheese with hot dogs for dinner and French toast with sausage for Sunday breakfast.
This was our 171st consecutive month with at least one overnight camping trip.