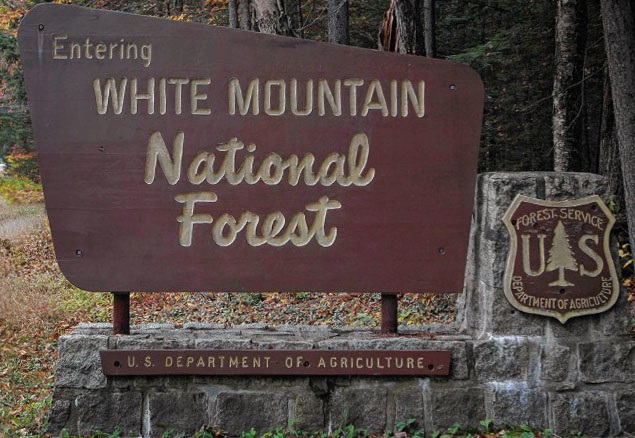 We traveled to the Osceola Vista Campground in Waterville Valley, New Hampshire. With the long drive, we set up camp pretty late, in the dark on Friday. The small campground had mostly group sites that were pretty closely spaced. Some of the group sites had a lot of people on them, and the closest to us on Friday was pretty noisy. Fortunately, they pulled out on Saturday.
We had 5 Scouts, 1 Arrow of Light Scout and 3 adults participating on this trip.
On Saturday, after cooking breakfast at the camp site, we drove into Lincoln to ride the Hobo Railroad. During the ride, we were treated to their Nature by Rail narration provided by a guide from Squam Lakes Natural Science Center. After the train ride, we stopped at the Choo Choo Theater for a presentation about porcupines. The visiting porcupine was a cute little guy who seemed to think he had stopped by for some snacks. Of course, we didn't get to pet the animal, but it was fun to learn a bit about how porcupines live. Before leaving, the Scouts took to the playground at the train station.
From there, we drove back to a trailhead in the forest. We hiked to the shore line of East Pond. This was a pretty easy hike, about 1.5 miles each way, with an elevation gain of about 800 feet. See the actual trail as recorded by Mr. MacNeal:
My Maps - map uploaded into Google My Maps
GPS Visualizer
GPX file (for downloading)
Back at the camp site, the Scouts explored the surrounding forest and played with a ball on an empty camp site.
We finished of the day by retiring some American flag.
In the camp kitchen, the Scouts made a meat sauce and tortellini for dinner that seemed quite popular. Of their two breakfasts, the pancakes were more successful. The French toast was a lesson in timing, a bit less popular. For the adults, Mr. MacNeal made a really good chicken curry dinner, gourmet breakfast tacos and muffin mix pancakes.
This was our 152nd consecutive month with at least one overnight camping trip.
This was our one hundred fiftieth consecutive month with at least one overnight camping trip.