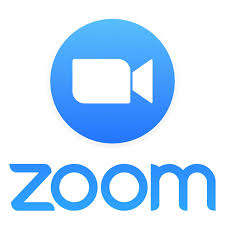 We had a nice trip planned to Camp Kitchtau and the Mystic Aquarium, but the Council advised units not to meet if their schools are closed, and Worcester Public Schools announced a closure for a few weeks that same night.
With "15 Days to Slow the Spread" upon us, Troop 54 planned another trip, one in which each participant camped in his/her own backyard. We stayed connected for much of the time using the web conferencing tool Zoom. This was our first trip that required a cell phone or tablet; usually, we forbid them.
We had 3 Scouts and 4 leaders participating.
To start with, it was about 50°F out and clear. After a couple of hours, however, it started raining and didn't stop until about a day after the campout.
One Scout brought the campfire to the event and toasted some marshmallows before the rain started. It added some campout ambiance for a few seconds, but the heat didn't carry well over the Internet. Needless to say, the Patrol Method was suspended for this trip. Everyone cooked and everyone cleaned dishes. The most involved cooking, of course, was in the MacNeals' yard, where a beef roast cooked in a Dutch Oven inside a barbeque for three hours and breakfast involved poaching eggs in a tomato-based sauce.
Another item suspended for just this trip was our long-standing prohibition agains consumption of Pop Tarts on a troop trip. The SPL had the simplest breakfast by making use of that option.
It was so wet in the morning that some of the breakfasts were prepared indoors.
This was our one hundred thirty-fifth consecutive month with at least one overnight camping trip.