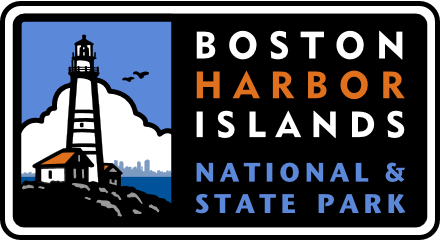 Our second trip this month was our first, at least in recent years, to the Boston Harbor Islands.
We had 3 Scouts and 3 leaders participating on this trip.
Starting at the ferry terminal in Hingham, Massachusetts, we first travelled to Georges Island. We started with the very nice Visitor Center, took a ranger guided tour of Fort Warren and had lunch there. Although the fort was completed in 1850, it was constructed of granite, so its original areas are aging quite well. Then we took a ferry to Lovells Island; the two islands are quite close, but the ferry first had to visit two other islands, giving us a chance to see more of the harbor.
Camping in the youth group camping area on Lovells is a unique experience. First, the setting is the parade field of the former Battery Whipple. This facility was constructed of concrete, so it is rapidly succumbing to the elements. Lovells has no fresh water source - we brought along a wagon filled with 14 gallons of water. Seeing and hearing boats passing on all sides at all hours was another distinguishing feature of the site. Yet another was the lack of mammals and the very low population of insects.
One Scout was working on collecting signs of 10 animals and was able to list "whale" as the remains of a beached whale was rotting on the shore.
The second day, we took a ferry to Peddock's Island for a quick look at the ruins of Fort Andrews and lunch. Finally, we took a ferry back to our starting point in Hingham. All-in-all, we got a bit of history with our Outdoors experience.