Camp Workcoeman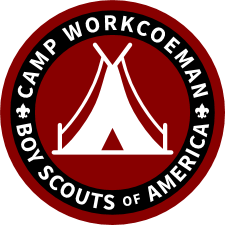 Camp Workcoeman is a 427 acre Scout camp in New Hartford,Connecticut, owned by the Connecticut Rivers Council. On September 23, 2020 (during the COVID-19 pandemic), the Council announced that 2019 was the last season of residential long-term camp at Camp Workcoeman.
Camp Info
Camp Map (from the council)
Visit the camp's map page for other maps, including an app version that shows your current location on your phone.
Location
Troop 54 at Camp Workcoeman
Page updated 10/4/20
J. Froimson