Suspensions Due to COVID-19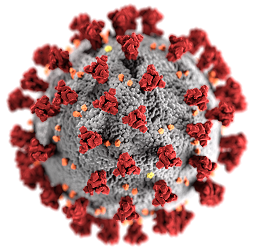 Troop Announcement
On March 13, 2020, the Heart of New England posted a statement on Facebook, in which they strongly recommended suspending unit meetings and activities if the unit's school closes. At about the same time, Worcester Public Schools announced on Twitter that their schools are closed until at least April 6. As a result:
Troop 54 is cancelling our Kitchtau Camping Trip (Mar 20-22) and suspending in-person meetings until April 6.
Starting with our March 17 meeting, we are holding Virtual Troop Meetings at 7:00 PM. These will likely all end by 8:00 PM.
We will have a Socially Distant Camping Trip in place of the previously organized trip.
On-line Sources of Information on COVID-19
Coronavirus disease (COVID-19) outbreak - WHO web page
Coronavirus (COVID-19) - CDC web page
Information on the Outbreak of Coronavirus Disease 2019 (COVID-19) - Massachusetts Department of Public Health web page
Coronavirus COVID-19 Global Cases Map - by the Center for Systems Science and Engineering at Johns Hopkins University
Page updated 3/24/20
J. Froimson