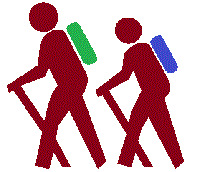 Saturday, July 13, 2019
10:00 AM - 12:00 PM
Green Hill Park
Worcester, MA
Event Description
We'll hike a few miles on a trail in Green Hill Park. Most of this trail is relatively flat.
Yes, each Cub Scout, Webelos Scout, Scout or leader should wear his/her uniform.
This event is open to Cub Scouts, Webelos Scouts and Scouts. The whole family is welcome to join us for the hike.
Packing
Help your Scout to pack the Six Essentials for the hike.
Scouts BSA youth members should pack the Ten Essentials for the hike.
Travel There
Meet at the entrance to the Vietnam Veteran's Memorial (map link) at 10:00 AM.