UPCOMING EVENTS

The EVENT 2012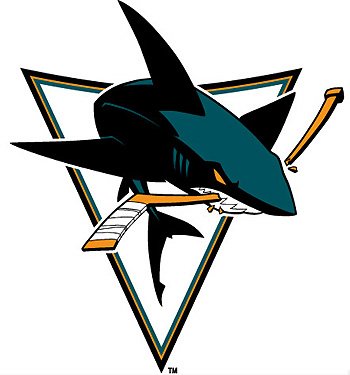 Scout Sharks' Events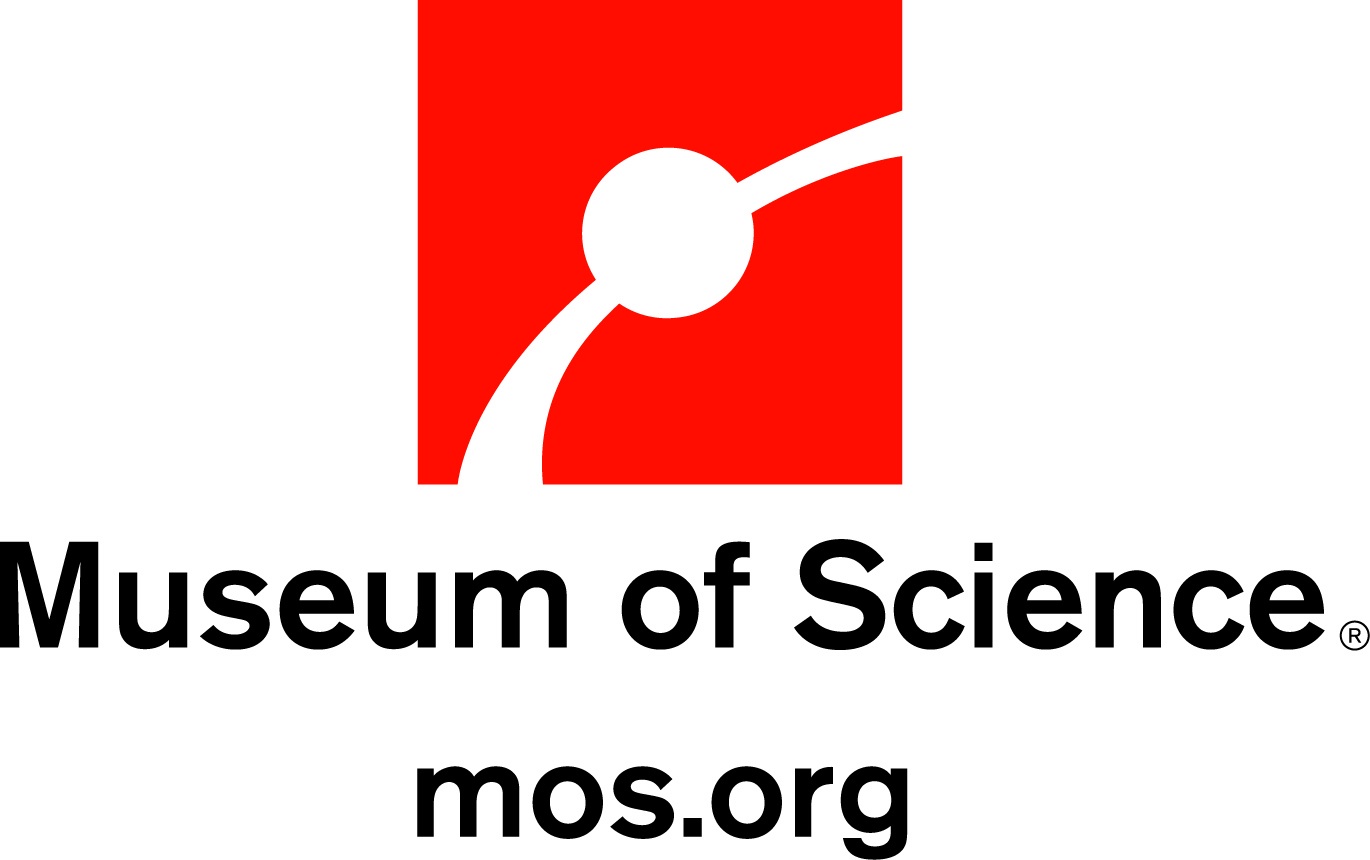 Scout Overnights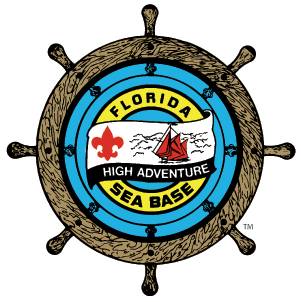 Sea Base 2012
Jamboree 2013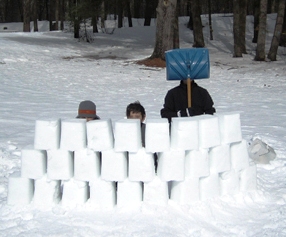 Seasons Greetings to Scouts, Scouters, and All Who Support Scouting!

(Photo by Joshua Froimson - Snowball Fortress)

2011 has been a very exciting and successful year for the Mohegan Council and the BSA. We would like to thank everyone for your support this year. Without our volunteers and those who financially support Scouting in central MA we could not deliver the quality program to the 5,000+ youth served by the Mohegan Council. Scouting is a real team effort and the outcomes we produce are tremendous.

As our year comes to a close we bid farewell to our Scout Executive Jay Garee who will be moving on to another position within in the Boy Scouts of America. We wish him the best of luck in his new position and thank him for his service to the Mohegan Council.

In the year ahead we look forward to another great year of Scouting. We have lots of activities planned including an exciting Popcorn Sale-abration in January to celebrate the most successful popcorn sale yet.

Nexamp will begin construction of the solar array at TVSR this spring and we expect it to be fully functional by September 2012 producing 6 megawatts of electricity. This will not only be the largest solar array in the state we are working with educators to develop curriculum for an educational program focused on renewable energy, especially on the creation of solar energy devices.

One of the most exciting things taking place in the coming year is THE EVENT at Treasure Valley - a council-wide 3-day activity-fest that will take place October 12, 13, 14, 2012. There will be exciting activities involving Cub Scouts, Boy Scouts, Venture Crews, and Explorer Posts as well as families, Scouting enthusiasts, and community guests. Remember the First Centennial New England Scout Show at the DCU Center? Well THE EVENT will also showcase Scouting but in the outdoor arena of Treasure Valley, a mega camporee not to be missed. Mark your calendar today!

Thank you for your partnership with the Mohegan Council to provide the best Scouting program in New England.

Happy holidays to you and your family.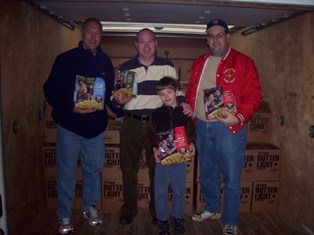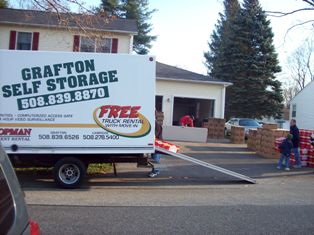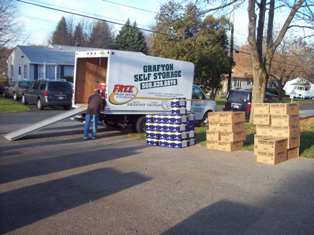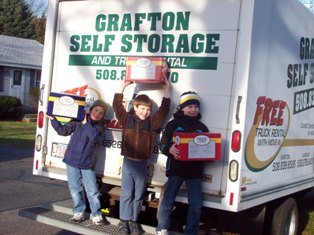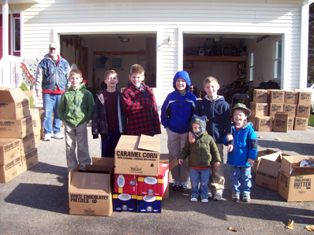 Cub Scout Pack 106 Sets Council Popcorn Sales Record!
Cub Scout Pack 106, chartered out of St. Mary's Parish in North Grafton, celebrated another record-setting popcorn fundraiser for 2011 by handing out many awards to the Scouts, and recognizing them for their significant efforts, at their December Pack Meeting.
Jennifer Rodrique, the Pack's "Popcorn Queen," was thrilled with the boys' efforts. "Just about every one of our 100 Cub Scouts participated," she said, "and our sales per boy increased over last year's as well! We set a new Council record with $46,000 in popcorn sales!"
In 2009, Pack 106 set a record with almost $21,000 in sales, and in 2010, set another record with $36,700 in sales.
The pack also rewarded the top sellers in each Den with various prizes. Michael Rodrique (Tiger Den 1), Noah Mariano (Tiger Den 2), Connor O'Shea (Tiger Den 3), Ryan Boyman (Wolf Den 1), Kenton Osbourne (Wolf Den 2), Jayce Keeler (Bear Den 1), AJ Reinhardt (Bear Den 2), Alex Hannah (Bear Den 3), Luke Thomas (Webelos I "Eagle" Den), Matthew Whitney (Arrow of Light Scouts "Viking" Den), and Jake Lipinski (Arrow of Light Scouts "Cobra" Den) all were presented with a personalized certificate, movie tickets and a concession voucher for their tremendous efforts!
Jacob Paquin (a Webelos I "Eagle" Den Scout) set a new Council record for sales with $4502, and was presented with an iPod Nano and a special Top Pop Star patch. Jacob will also be dropping the puck at an upcoming Worcester Sharks game. James Alderton came in second in sales with a whopping $3187 in sales, and received a cool Razer Powerwing Scooter in addition to his other prizes. James was the top seller in the Hassanamisco District, and will be joining the Sharks players on the bench!
Many boys also earned vouchers to summer camp at the Mohegan Council's Treasure Valley Scout Camp in Rutland MA. The Pack also won a Marksman event for all the boys in the spring of 2012, where everyone will be able to attend a pack-specific outing at Treasure Valley, and learn about using bb-guns and archery.
At the start of the fundraiser in September, the prize for the top-selling Den was a trip to Central Rock Climbing in Worcester. However, the boys' sales were so impressive that Jennifer and Cubmaster Chris Paquin decided to reward the pack with a trip to Coco Key water park in Fitchburg, as they did last year.
"It was amazing to see how well the boys did this year," Paquin said. "They loved the water park visit so much last year, we wanted to repeat it, and award them for their continued excitement and enthusiasm!"
In addition to Pack and Den awards and supplies, the leadership of Pack 106 is using this year's proceeds to fund several scout events such as trips to Treasure Valley, the Boston Museum of Science, & Battleship Cove, and also purchased a new aluminum Pinewood Derby track for use in January. Other options such as scholarships for Pack 106 alumni and charitable donations are also being discussed.
Pack 106 would like to sincerely thank the community of Grafton for their generous purchases and donations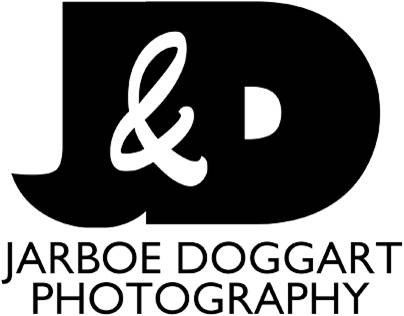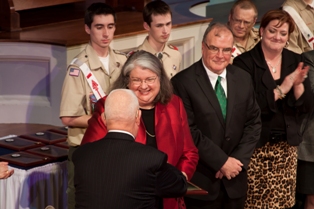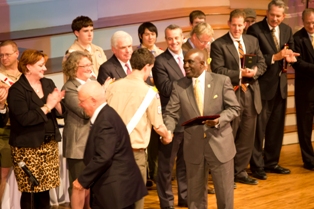 Boy Scouts Host 12 Point Grand Gala & Benefit Auction to Honor Community Leaders
The Boy Scouts of America Mohegan Council=E2=80=99s 12 Point Grand Gala & Benefit Auction proved to be an exciting, fun-filled evening for all. The event honored 12 leaders nominated from throughout Central MA who each exemplify the 12 tenets of the Scout Law. These traits are Trustworthy, Loyal, Helpful, Friendly, Courteous, Kind, Obedient, Cheerful, Thrifty, Brave, Clean, and Reverent=E2=80=94and like a Scout, these individuals demonstrate these qualities in their daily lives and do so with humility and grace.
The honorees included Gail Carberry, Ed.D., President, Quinsigamond Community College, Brian K. Carroll, CLU, CPCU, President & CEO, Carroll Enterprises Inc., Anthony Consigli President, Consigli Construction Company, Jack Dutzar, M.D., President/CEO, Reliant Medical Group, Inc., Ted Goodnow CEO and Founder, Woodmeister Master Builders, Robert Johnson, Ph.D., President, Becker College, Sue Mailman, President, Coghlin Electrical Contractors and Network Services, Inc., Kate McEvoy-Zdonczyk, Vice President Central/Western Massachusetts, Harvard Pilgrim Health Care, Jim Rushton, Senior Vice President Corporate Partnerships & Integrated Media, Miami Dolphins, Peter Stanton, CEO & Publisher, Worcester Business Journal, John L. Sullivan, M.D., Vice Provost for Research, Professor of Pediatrics and Molecular Medicine, University of Massachusetts Medical School, and Thomas J. Sullivan, Principal, Sullivan Garrity & Donnelly.
This year's gala paid tribute to the honorees with a video montage of each honoree speaking on one tenet of the Scout Law. Whether he or she had had a background in Scouting, the theme illustrated these attributes are inherent in leaders who make a positive difference in business, community, and civic involvement.
Ted Coghlin, Eagle Scout Eric Grady, and Distinguished Eagle Scout Eric Schultz presided over the event which took on a festive turn when auctioneer Paul Zekos took the floor.
The live auction that ensued was a successful fundraising event for the Mohegan Council and according to board, Charles E. Thompson, =E2=80=9CThe money raised through the auction will help support the Scouting program as we move into 2012 with our initiative to reach more inner-city youth who would not traditionally gravitate toward Scouting. We believe there are many youngsters who would enjoy and benefit from the opportunities the program offers through outdoor adventure, skill training, exposure to vocational choices, and being part of a positive gang that provides engaged role models and the opportunity to belong.=E2=80=9D
The 12 Points Grand Gala & Benefit Auction was sponsored by the Worcester Telegram & Gazette, Fidelity Bank, Peoples United Bank, Steve and Deb Barnes, UniBank, Fallon Community Health Plan, Tufts Health Plan, and Consigli Construction Company, Inc. Also sponsoring this event were Commerce Bank & Trust Company, CSX Corporate Citizenship, Michael DiPierro, Harvard Pilgrim Health Care, Reliant Medical Group, Inc., Worcester State University Graduate School, and Bay State Savings Bank.
=E2=80=9CWe are most appreciative to those who support Scouting for the betterment of our youth,=E2=80=9D said Thompson, =E2=80=9Ctheir investment will reap dividends for years to come.=E2=80=9D
To view a photo slideshow of the event, please click here.
Photos by Jarboe Doggart Photography.
TRAVEL RECORD OF CREW E080711B
MOHEGAN COUNCIL CONTINGENT TO NORTHERN TIER
AUGUST 6 THROUGH AUGUST 13, 2011
Installment Number 5
Wednesday August 10, 2011
Porter and Ben were up at 5:30 to start water for breakfast and the rest of the group was up around 6:00. We had oatmeal for breakfast at 7:00 and, as always before meals, we said grace with all of us taking turns. We left the site at 8:00 and had a great day to paddle west on Kekekabic Lake. When we got to our 14th portage 85r. we crossed the Kekekabic Trail and put into Strup Lake. Ben and Porter took their final three water clarity readings in this Lake and Dan took over the stern position from Bob here.
We made our 15th portage into Wissini Lake and most of us paddled past the Hilton campsite that Redbeard said was one of the most desirable in the boundary waters. The wind and waves were up and there was no shallow landing so only Redbeard and Stephen stopped.
Our 16th portage 90r. into Ahmakose Lake was quickly followed by the 17th portage 30r. into Gerund Lake and our 18th portage 15r. into Fraser Lake with Dan staying in the stern for 3 lakes and then switching to the duffer position. We took a site on the northern shore for a lunch of peanut butter and jelly on bagels and hot mix. It was an excellent site and some of our scouts did some frog catching.
From Fraser we paddled through a canyon into Thomas Lake which is a medium sized lake. We made our 19th portage 10r. into Thomas Pond and through a swampy brook to our 20th portage 10r. that took us through another swampy brook past Hatchet Lake to our 21st portage 50r. into Ima Lake. We camped at a favorite site on the west shore which had lots of ledge and a sheltered cove where Ben and Bob went swimming. We set up camp at 4:30 with Dan and Stephen cooking a corn, beef and potato dish which was really good but we didn=E2=80=99t get enough. We didn=E2=80=99t do much fishing here so we didn=E2=80=99t catch any fish. Redbeard made brownies for dessert while Bob and Stephen worked on canoeing merit badge and everyone was able to get their wet clothes and boots dry. Stephen led a devotional service and there weren=E2=80=99t too many thorns during our thorns, roses and rosebud session. We turned in after that around 9:15 PM with a beautiful sunset across the lake from our campsite.