Gerard Eberhard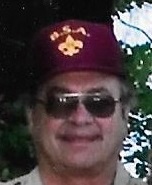 Gerard Eberhard at Treasure Valley for summer camp (2009).
Gerard J. Eberhard has been a Committee Member in Troop 54 since 2012 and serves as our Advancement Chair. Prior to 2012, he served as an Assistant Scoutmaster in the Troop, starting in October 2007.
His son, Patrick Eberhard was a youth member of Troop 54 and attained the rank of Eagle Scout in January 2013.
Professionally, Mr. Eberhard is an electrical engineer.
| | |
| --- | --- |
| Page updated 1/27/17. | |