Summer Camp 2020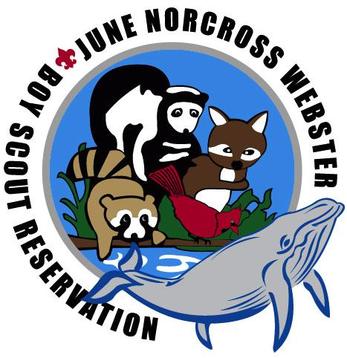 Sunday, July 12 -
Saturday, July 18, 2020
J N Webster Scout Reservation
Ashford, Connecticut
On May 12, 2020, the J. N. Webster summer camp director announced that Connecticut was not allowing any overnight summer camps in 2020 due to COVID-19. As a result, this camp is cancelled. Troop 54 subsequently signed up for summer camp at Camp Squanto.
Event Description
This year, Troop 54 will attend summer camp at June Norcross Webster Scout Reservation, our first time at their summer camp. This camp is out-of-council for us as it is in Connecticut Rivers Council. July 12-18 is their Week 3. Our Scouts will stay in two-person canvas wall tents on wooden platforms; each Scout will have a cot. Meals will be prepared by the camp and served in their dining hall. Our camp site will be determined later.
To see how this camp is run, you can look at the following camp documents. As 2020 versions become available, we will post them:
2019 Summer Program Guide (Part 1)
2019 Summer Program Guide (Part 2)
2019 Merit Badge Matrix

Registration
Program
Activities at camp include merit badge sessions, patrol activities and camp activities (such as camp fires).
Badges earned during Summer Camp will be presented at a Court of Honor in September.
What to Pack
Details on what to pack will be posted later.
Travel
Details on departure and return will be posted later.
Page updated 7/2/20
J. Froimson