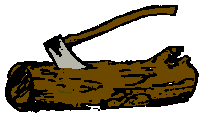 Saturday, May 11, 2019
8:30 AM - 3:30 PM
Treasure Valley
Event Description
5/8/19 - This event is cancelled.
The purpose of a Beaver Day is to provide service to the camp, and the main activities are usually related to getting ready for summer camp. Our Beaver Day takes place at Treasure Valley Scout Reservation. We will be working the same day as Order of the Arrow work groups during one of their events.
A few notes:
Bring work gloves if you have them.
Bring a water bottle.
Wear sturdy shoes, not sneakers, if you have them.
We will provide lunch to our participants.
This event is open to registered Scouts BSA members and parents.
Registration
Travel
Meet at the Epworth United Methodist Chuch parking lot at 7:45 AM Saturday for departure by 8:00 AM.
If you plan to travel to Treasure Valley separately, let the Scoutmaster know when you plan to arrive. We'll park in Benedict Field (across from the white barn near the entrance to TVSR at 8:30 AM Saturday (rain or shine).
Participants will return to Epworth at about 4:00 PM. If you were dropped off at TVSR, check to see if you need to provide your own ride back as well.