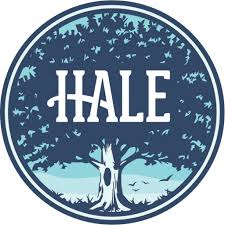 Troop 54 traveled to Hale Reservation in Westwood, Massachusetts. in Newport, Rhode Island, our first time camping there since 2017. We went there to camp and to visit the USS Salem in Quincy, Massachusetts. As usual, we arrived after dark, but this time, it was also raining. We had 8 Scouts and 3 leaders participating on this trip.
On Friday, two Scouts left, due to illnesses. Early on Saturday, a dead tree fell onto power lines, blocking the only exit for the trailer and one of our vehicles.
We arrived at the USS Salem with the remaining 6 youth members and 3 leaders. It turned out that this heavy cruiser is actually longer than the battleship USS Massachusetts., which we last visited in April 2018. Many areas were set up to look the way they did when the ship was in service, including fake food in the serving line for meals. An exhibit area covered a variety of military topics, with information on various classes of ship; that area also had a lot of large ship models. We had taken the tour on your own option and were able to get up to the pilot house and down a least a few levels. We ate lunch in the parking area for the ship. Most of the Scouts decided to focus more on losing the leaders than on learning about the ship, so we headed back to camp after a couple of hours.
In camp, we did some work on Firem'n Chit (fire safety) and Totin' Chip (knife, ax and saw safety). The Scouts also learned to spit some firewood into kindling using a bushcraft technique.
This was our 167th consecutive month with at least one overnight camping trip. See the article on our website for more pictures from this event.