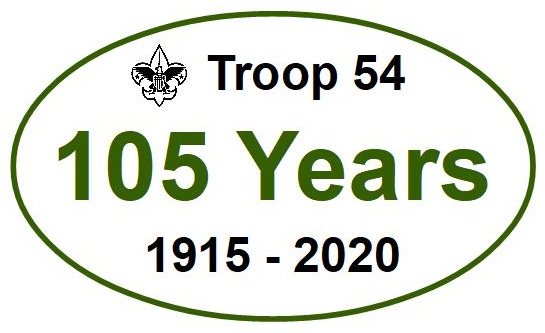 This month, Troop 54 camped at Treasure Valley Scout Reservation for a second month in a row (COVID-19 has us staying relatively local). We camped in the Hickory site. We had 5 Troop 54 Scouts, 4 Pack 54 AOL Scouts and 7 adults participating.
Our newer Scouts completed some rank requirements by setting up their tents. On Friday night, we held a flag retirement ceremony. Some of the flags were from the Old Swedish Cemetery. Others were flags brought to Troop 54 for retirement by Epworth members.
The weather was great all weekend, with no rain. It was pretty crisp in the mornings. Best of all, most of the tents were dry in the morning, in part because most of them were on tent platforms. On Saturday, the Scouts worked on fire building and safety. They also fished in Browning Pond and hiked through the camp. The AOL den worked on knot tying as part of the Outdoor Adventurer adventure. Saturday afternoon, we moved a bunch of gear from the camp site to the South Pavilion for a court of honor. Mr. MacNeal grilled chicken and corn on half barrels, and served these with a tossed salad and dinner rolls. We handed out a variety of patches and awards, and we recounted some of the 105 year history of the Troop. This was our one hundred forty first consecutive month with at least one overnight camping trip.