Camp Quequatuck
Camp Quequatuck is a 4.5 acre Scout camp1 in Westerly, Rhode Island, owned by the Westerly Boy Scouts Inc. Camp Quequatuck has four adirondack shelters. As of 2020, there is no running water available due to well contamination. It is adjacent to the Pawcatuck River and to the Riverwood Preserve, a 148 acre property with hiking trails.
Camp Info
Location
Camp address:
Boy Scout Drive
Westerly, RI
Camp entrance: 41.393139, -71.797429
If you drive to the end of Boy Scout Drive, the shelters are ahead, just inside the camp property.
Camp boundaries:2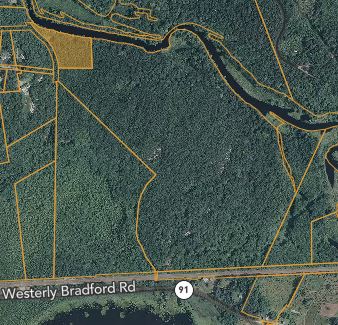 1 Per conversation with Fran Fleck in January 2020.
2 Parcel map from AcreValue on 1/22/20.
Page updated 1/27/20
J. Froimson