Troop 54 Summer Camp Pictures
2007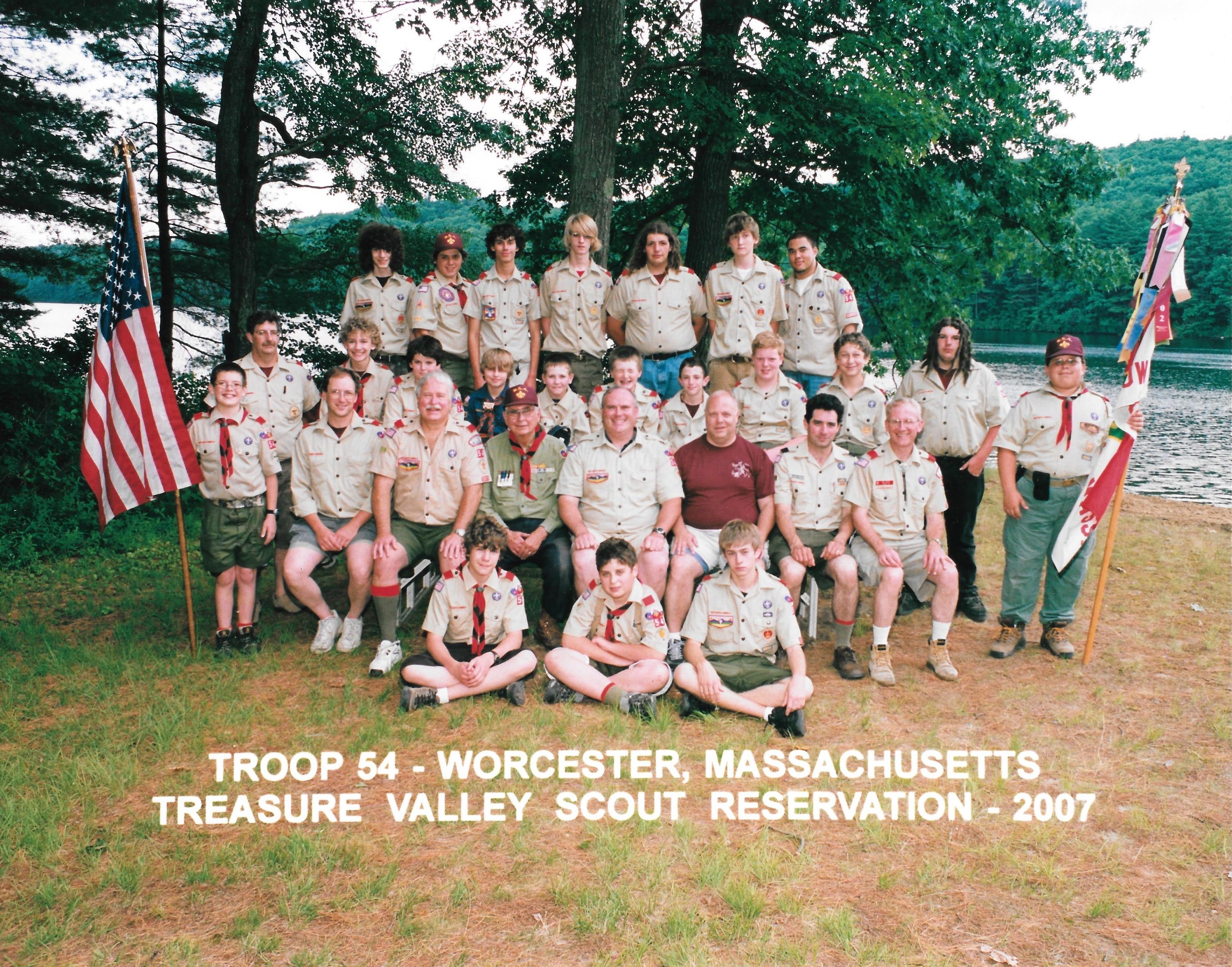 Treasure Valley Scout Reservation, Evergreen Campsite (East Camp), July 8-13, 2007
Back Row: Matthew A. Sivazlian, Sergio A. Bacelis, Peter A. McGinnes, Daniel O'Connor, Ross W. Haig, William J. McCarthy II, Michael J. Lawrence.
Third row: Ross J. Haig, Bowen T. Keevan, William H. Hansen, Kevin A. Froimson, Bryan J. Cleary, James E. McCarthy, Marc S. Roche, Eric C. Monahan, Michael D. Russo, Alexander M. Haig.
Second row: Derek K. Beeso (American flag), Brian J. Keevan (ASM), David P. Russo (CC), Donald W. Harris (CC), William J. McCarthy (SM), Jonathon Lawrence, Joshua C. Froimson (Pack 91 CC), William J. Allen, John A. Bacelis (troop flag).
Front row: Matthew J. Allen, Timothy D. Froimson, Patrick J. Russo.
Picture taken Sunday, July 8, 2007, at Pine Point, by Mr. Rafael Santiago of Express Photo & Practical Photography of Palmer, Mass.
Caption information by Joshua Froimson, Donald Harris
| | |
| --- | --- |
| Page updated 2/5/17. | |